Kitesurfing is a lot of fun. But it gets even better when you ride with friends and like minded people!
Do you want to go on a kitesurf orientated holiday this year, but you're not sure who to go with?
We have you covered!
I've selected some of the best spots around the world to organise camps with amazing hosts. We'll make the most out of every day, so you get a holiday you'll never forget.
Have a look below at the camps I'll be offering this year.
If you have any suggestions on other spots don't hesitate to write me a with the form below.
I'm always keen to see new places!
Do you want to stay informed on new camps? Subscribe to my newsletter to be informed first!
Caribbean Kite Cruise
2nd March - 12th March 2023
Martinique to Grenadines, Caribbean
This one is for the bucket list!
After a very successful trip with Charter and Sail to the Caribbean, I'm convinced this is a unique experience! We're super excited to offer this 10 day sailing trip through the Caribbean with an #SAmasterclass camp.
SA Masterclass camp
During this voyage I'll be offering 15 hours worth of coaching to get your riding to the next level! The coaching consists of: Semi private lessons, group sessions, theory and video analysis. All this will provide you with loads of knowledge to keep progressing!
Kiteboarding
Crystal blue waters where you can see the turtles and fish swim underneath you! The Caribbean is known for steady trade winds that range from 16 to 24 knots, this makes for perfect training conditions to work on new tricks! During the trip we'll go to flat water spots, wave spots and foil spots.
Accommodation
You'll be spending your time on the Akana, a Lagoon 52F. With three floors, the luxury catamaran offers enough space for up to 8 guests and four crew. Each cabin is equipped with its own bathroom including shower and toilet. The cabin comes with USB sockets and air conditioning, which can be switched on in the harbour or in calm conditions at anchor.
Starting at €4490 per person (includes SA Masterclass)
More information / Booking
Have a look at the page from Charter and Sail for all the information and booking options. Don't hesitate to contact me with the form at the bottom of the page if you have any questions, I'm more than happy to answer them.
Cape Town Season (To be Confirmed)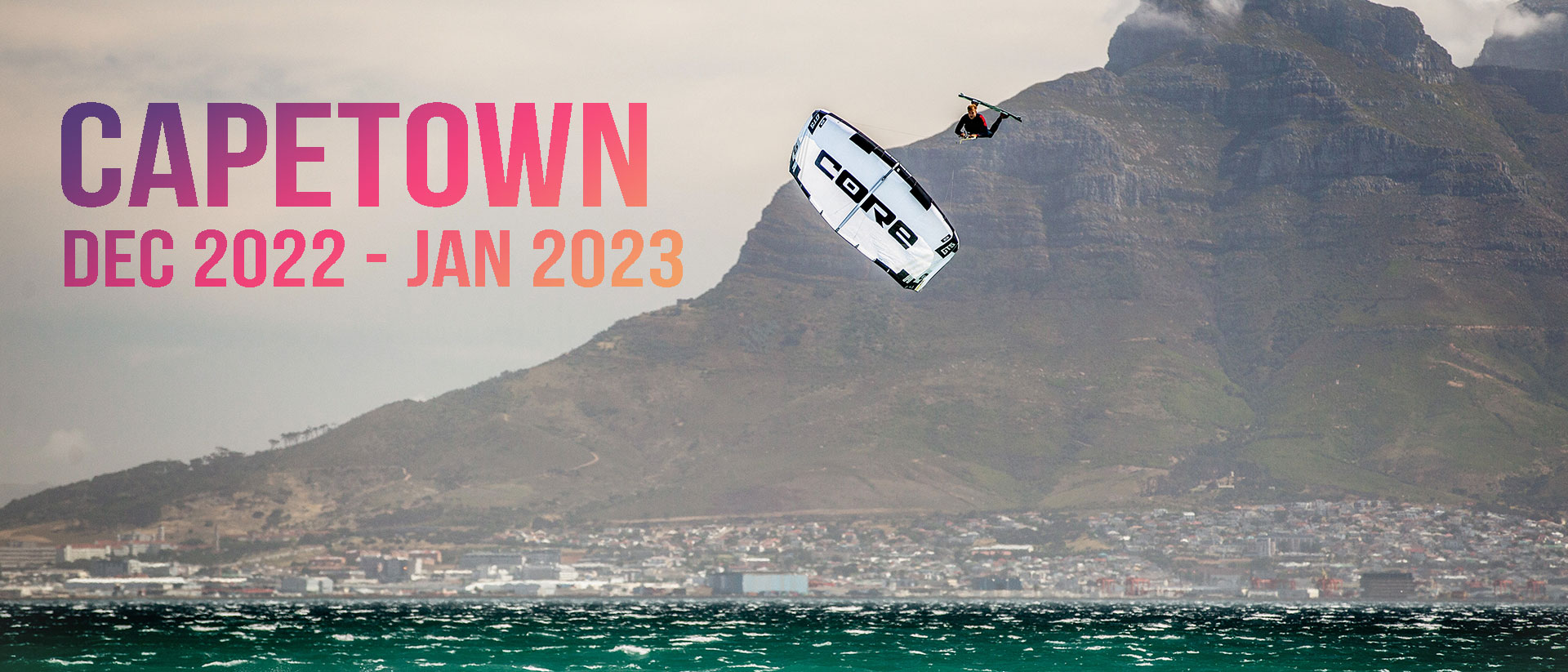 15 December 2022 - 31 January 2023
Cape Town, South Africa
(To be confirmed)
Cape Town is my favorite winter destination for many reasons! From the amazing kiteboarding conditions, to the delicious food and mind blowing landscapes. As I usually spend quite a bit of time here I'm available for lessons. Going down with a group of friends and eager to get some coaching? Drop me a message and I can make a proposal.
Kiteboarding
Capetown is known for strong winds and the hotspot for big air kiteboarding! Most of the spots are on the ocean with 1-3 meter high waves. There is also some flat water spots available if you're willing to drive.
Accommodation
There is a wide variety of accommodations available, from AirBnB to hostels.
More information / Booking
At the moment I don't have concrete plans for this period. Do you have a request? Write me a message and I'll get back to you as soon as possible.
Kite Safari on the Red Sea (to be confirmed)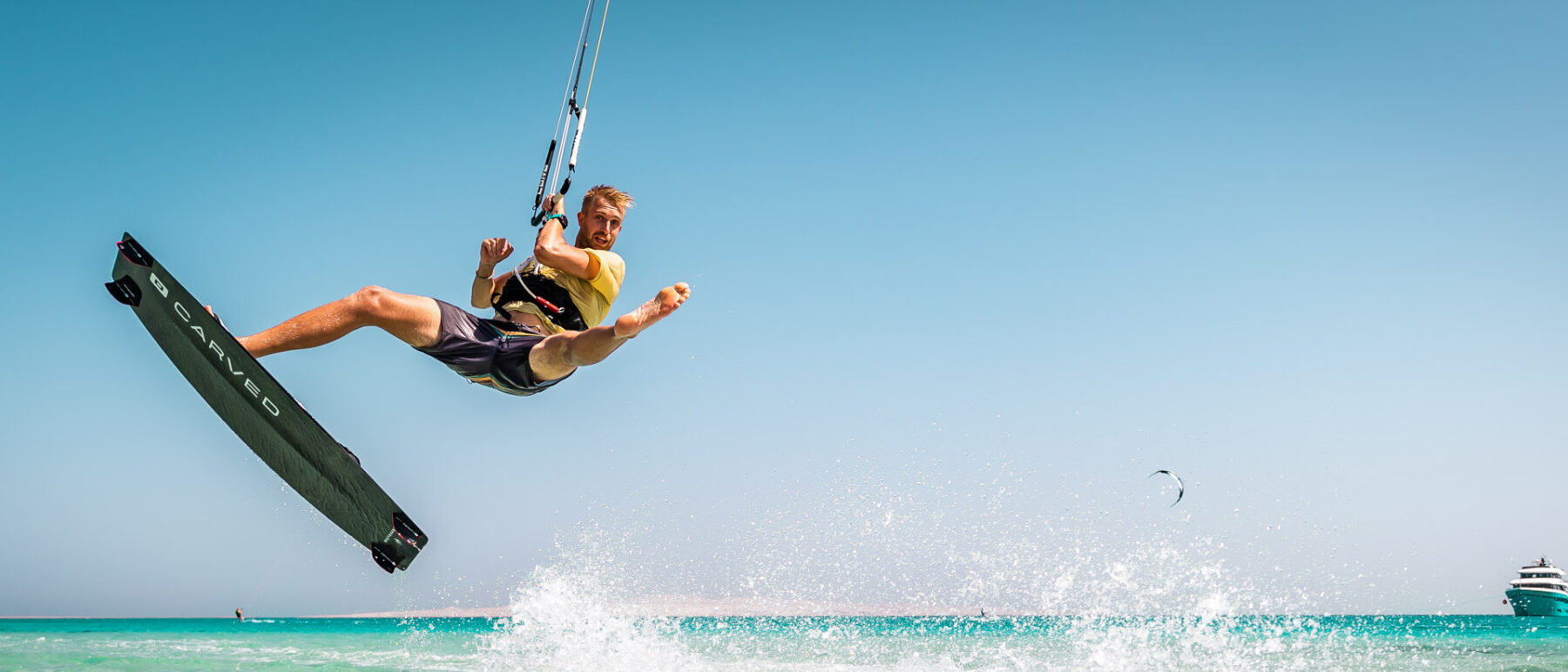 October 2023
Hurghada, Egypt
I've partnered up with The Wind Seekers in Egypt to organise a 1 week kite cruise on the Red Sea. Currently we're still finalizing the details, but I'm confident we'll run another camp in 2023 as the one in 2022 was a big succes!
Kiteboarding
The main focus for this trip is to get as many hours on the water as possible, we'll achieve this with up to 3 kite session a day. During our 7 day trip we'll sail from island to island depending on the forecast. Some of the islands to be discovered are: Tawila island, Gaysoum island and Ashrafi island. There is a team on the boat that will bring you to the beach with a zodiac and assist you to get out on the water.
More information / Booking
Do you want more information or be one of the first to know about this camp? Enquire using the form or subscribe to my newsleter.
Subscribe to my Newsletter
Want to secure a spot in one of my camps? Be the first to hear about them by subscribing to my newsletter below.